Experience St. Francis' famous hilltop town – rich in history, architecture, beautiful Umbrian food and stunning panoramas
Sitting in the geographical center of Italy, Assisi is perched on the edge of the central Apennine Mountains, in the region of Umbria.
Traditionally seen as a place of pilgrimage, the captivating hilltop town has something for travellers of all types – from history, art and architecture to the beautiful food and wine which the region of Umbria is famous for.
Assisi has one of the most interesting histories of any town in Italy. While most famously the birthplace of St. Francis, the city was settled over 3,000 years ago and has seen Etruscan, Roman and Papal rulers over time.
You can see the history of the town as you wander the narrow streets and laneways, admire one of the many churches or take in the atmosphere on a piazza.
This gorgeous town is so much more than a stop over between Florence and Rome – it is well worth a visit. You could easily spend three to four days here, with a Monastery Stay adding to the experience.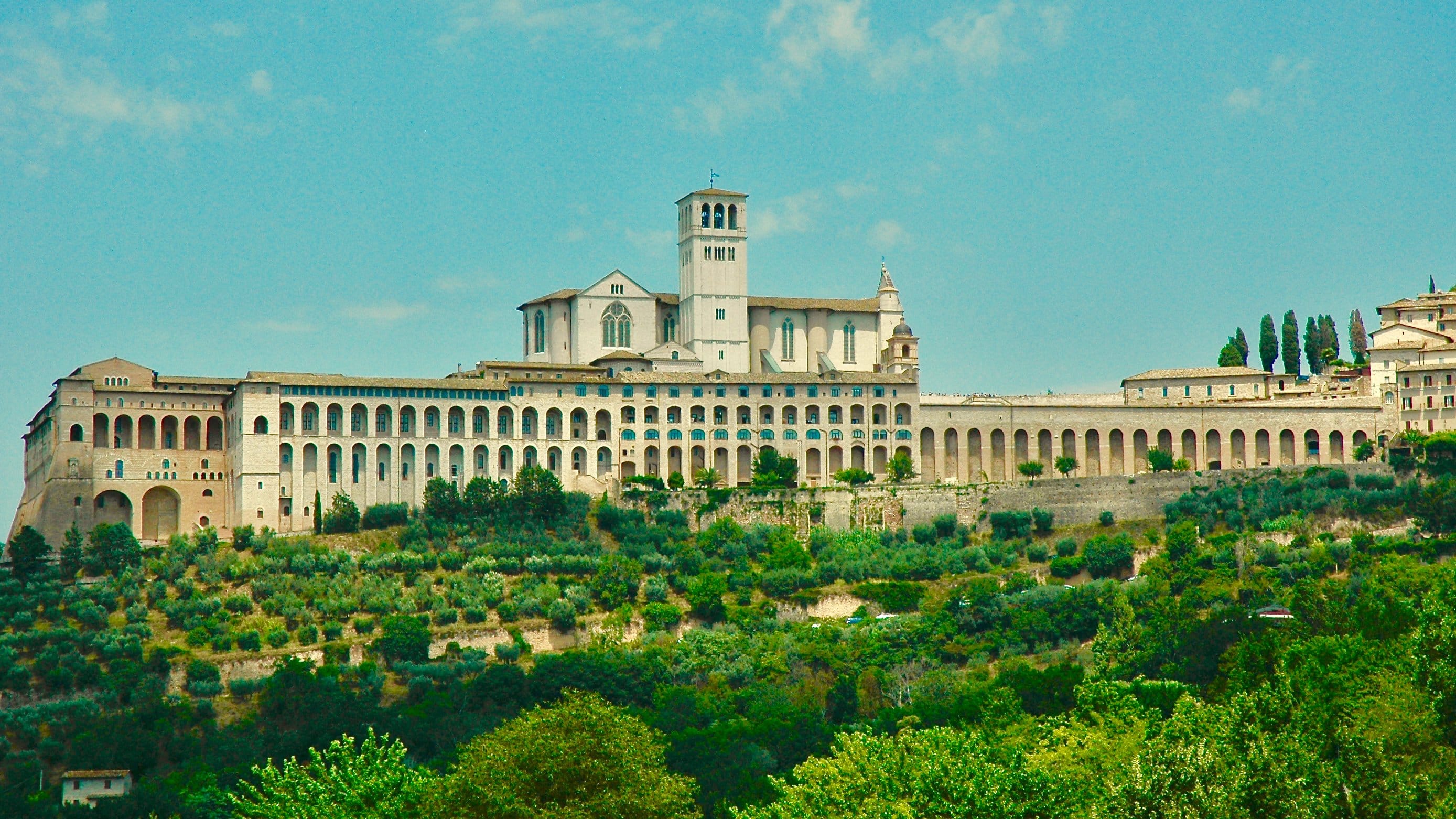 What to do:
With vehicle access somewhat restricted inside the city walls, the main sights of Assisi can be reached on foot. These attractions are not to be missed:
The UNESCO listed Basilica di San Francesco is one of the most popular pilgrimage sites in Italy. This masterfully built complex has two main churches, as well as an underground crypt holding the remains of St. Francis. A truly breathtaking experience for pilgrims and tourists alike.
Watching over Assisi is the imposing Rocca Maggiore, the castle which has stood for over 800 years. Take the winding staircases up to the turrets of the fortress for an unrivaled view of the town.
The Tempio di Minerva is a pagan built temple now home to a compact yet stunning church. Striking frescoes and gold accents adorn the walls and ceiling.
The Civic Museum and Roman Forum is a short walk from the temple and gives you an insight into the ancient history of Assisi. Follow the glass walkway underground to view relics from centuries past and learn how the town looked under Roman rule.
The Basilica di Santa Chiara is another important church in Assisi, built in the 13th century on the eastern side of town. There is a crypt here where you can view the tomb of St. Clare, whose remains were only discovered in the 19th century.
Down the hill from Assisi is the Basilica di Santa Maria degli Angeli, arguably the most important pilgrimage site for Franciscans. This grand basilica is over 125 metres long and houses the Porziuncola, a much smaller church dating back to the 4th century.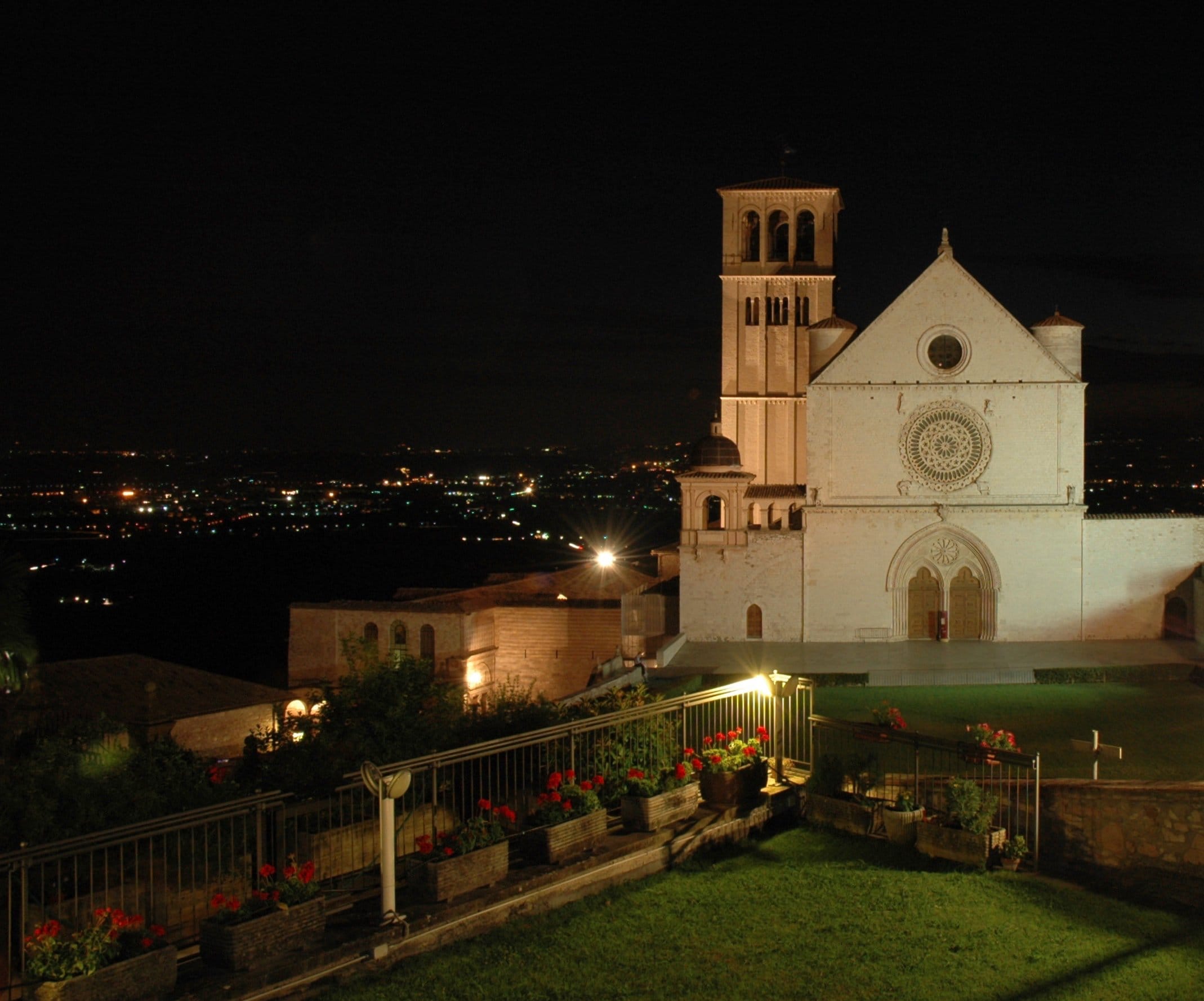 Click here to experience Assisi – the hilltop heart of Italy
Historical lodging with Monastery Stays