Experience monastery accommodation
when cruising around Italy
Arriving into Italy on a cruise ship is a special experience.
Slowly rolling into the Bay of Naples with Mount Vesuvius as your backdrop.
Maneuvering into the cruise port on the western edge of Venice.
Taking in the pristine coastline as your ship glides across the Mediterranean.
Magical destinations and in all of them, indeed throughout Italy, you can combine your cruise with the unique experience of a stay in an authentic monastery or convent guest house for a few night pre or post embarkation!

Cruise ship ports in Italy
Most of Italy can be accessed by cruising. Even major inland cities such as Rome and Florence are serviced by the nearby port towns of Civitavecchia and Livorno, respectively. From here, trains are available to get you to your destination.
In addition to the major ports mentioned above, cruise ships can also stop at Genoa – near the Cinque Terre, Bari – offering access to Italy's south and Palermo – on the island of Sicily.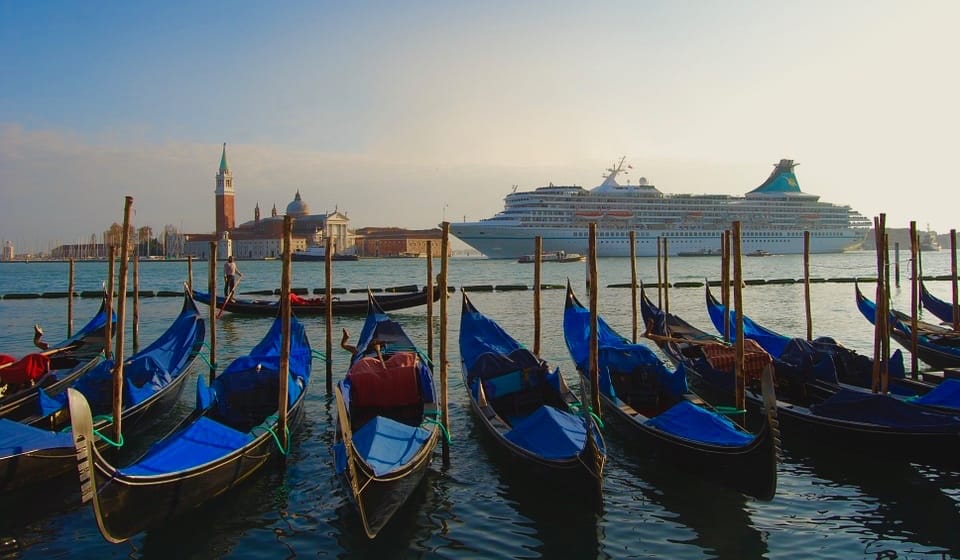 Spending time on land
Monastery Stays can book you to stay in monastery and convent guest houses close to all of these locations. You might want to relax by the seaside in Sorrento after your cruise. Alternatively, you can catch a train and absorb the history and grandeur of Rome or Florence.
We regularly assists guests who are spending time in Italy before or after their cruise. We understand the logistics involved in cruising and are here to work with you.
There is something for all tastes and Monastery Stays is here to help. Consider monastery accommodation before or after your cruise.
Central locations, warm hospitality and an authentic Italian experience awaits when cruising in Italy.
Click here to book your Monastery accommodation today