Live as a Venetian in fascinating Cannaregio
Venice is one of the most famous and beautiful cities in Italy. A place where gondolas replace cars and canals replace streets. This enchanting island is a top choice for tourists around the world. While it is one of the most popular tourist destinations in Italy, there are parts of the city worth visiting that let you experience life as a local away from the tourist crowds – introducing Cannaregio!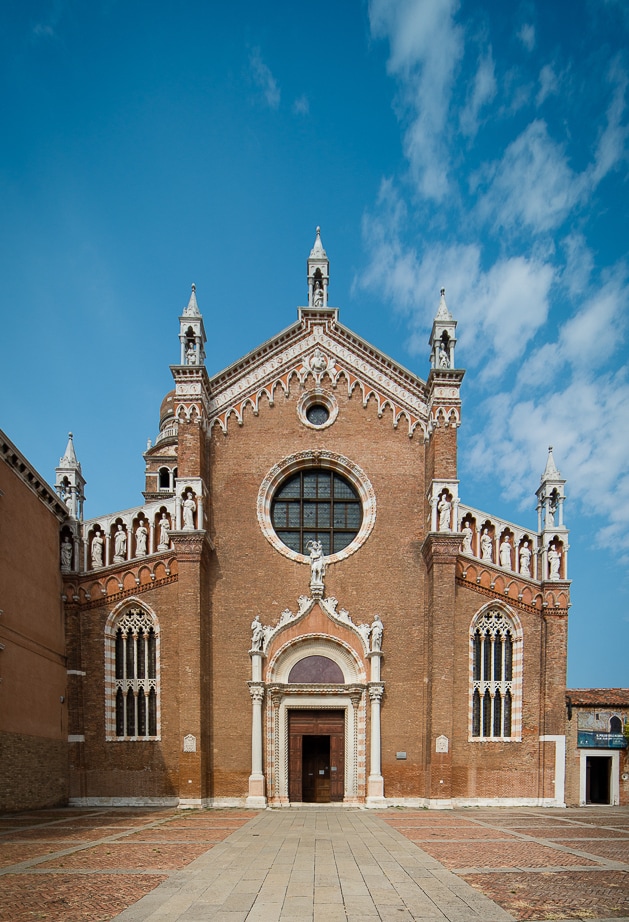 Venice is separated into six sestieri (districts), Cannaregio being the northernmost and second largest of these. Stretching from the western edge of the island across the north, this part of Venice is within walking distance of Santa Lucia Train Station, making it easily accessible.
There are two popular and welcoming guest houses in Cannaregio, Casa Vacanza Madonna dell'Orto Patronato Pio IX (VEV118) and Casa Cardinal Piazza (VEV119).
So why Cannaregio?
In Cannaregio you will be able to explore the history of Venice in a central location, without the tourist crowds! Wander around the oldest Jewish Ghetto in the world, or take in the peaceful atmosphere of quiet canals. Then enjoy a meal and a drink in a typical Venetian restaurant surrounded by locals.
Cannaregio is well connected to Marco Polo Airport and the bus terminal at Piazzale Roma. You also have a number of vaporetto (water bus) stops nearby and it is just thirty minutes on foot to Piazza San Marco. Walking is the cheapest way to see Venice and you also get to take in the beauty of this unique city. As you stroll around Venice, take in the character of the buildings and beautiful bridges, shops, restaurants and churches.
Four ways to live like a local in Venice
Cross the Grand Canal in a 'gondola ferry'. There are only four bridges spanning the Grand Canal, which can mean slow moving crowds, especially in busier months. For only €2.00 you can take a quick gondola trip from one side of the Grand Canal to the other, a method commonly used by the locals who know the best way to traverse their city
Visit the beautiful Madonna dell'Orto. A look inside this exceptional Gothic cathedral will only set you back €2.50 – a bargain for Venice! Admire the excellent architecture and take in the stunning artwork by some famous Venetian masters
Take the strada nuova to Piazza San Marco. Plenty of market stalls line this wide boulevard, which at ten metres across is quite unique for the island. Restaurants, cafes, palaces and galleries can also be seen as you walk this stretch of road on your way to Rialto Bridge and further on to Piazza San Marco
Try the local cafes and restaurants. Venetian cuisine is unique and the locals are passionate about their regional dishes. If you are staying in Cannaregio, be sure to have lunch at Osteria al Mariner, where you can stand at the bar and enjoy tramezzini (traditional Venetian sandwiches). For dinner, savour your spaghetti al nero di seppia (pasta with cuttlefish ink sauce) and local Veneto wine at Osteria L'Orto dei Mori. Both of these locations are Venetian institutions and full of locals!
For the best experience staying in Cannaregio on your next trip to Venice, consider Casa Vacanza Madonna dell'Orto Patronato Pio IX (VEV118) or Casa Cardinal Piazza (VEV119). Warm hospitality, great facilities and a perfect location combine to give you unforgettable memories!