Monastery accommodation – an experience like no other
Staying in a monastery is a unique cultural experience. A tried and tested form of accommodation for years, opting for a convent over a traditional hotel has many benefits. With options across Italy, Austria and Slovenia, Monastery Stays is the number one site for booking your next European getaway!
If you're new to the world of monastery accommodation, let us cover a few main points about this unique experience. What's it like staying in a monastery? We can tell you!
What will I experience as a guest of a monastery?
In some ways, staying in a convent guest house is similar to a traditional hotel. You arrive, checkin and are given the key to your room. One point of difference is that all the venues we work with are owned and/or operated by a religious order. This means your host at reception will likely be a monk or a nun, dressed in the traditional habits of their Order.
Rooms and private bathrooms are often simply presented, but immaculately clean and well kept. The guest house itself is a quiet environment, usually with spacious indoor and outdoor communal areas, providing a peaceful oasis in busy cities.
This can be a godsend in places such as Rome, Florence and Venice. Monastery Stays works with centrally located venues in these towns, where you will find quiet options in the heart of city!
Do I need to be religious?
No – monastery accommodation is open to all!
There is absolutely no expectation to participate in religious services nor will you be asked about your religion. Nearly all guest houses have their own chapel on site where you can attend prayer or take your own private reflection, however you certainly don't have to do so if you don't wish to. Anyone can stay in a monastery, regardless of religion.
Should you want to participate in religious activities (e.g. mass), simply ask one of the friendly brothers or sisters and they will be happy to guide you further.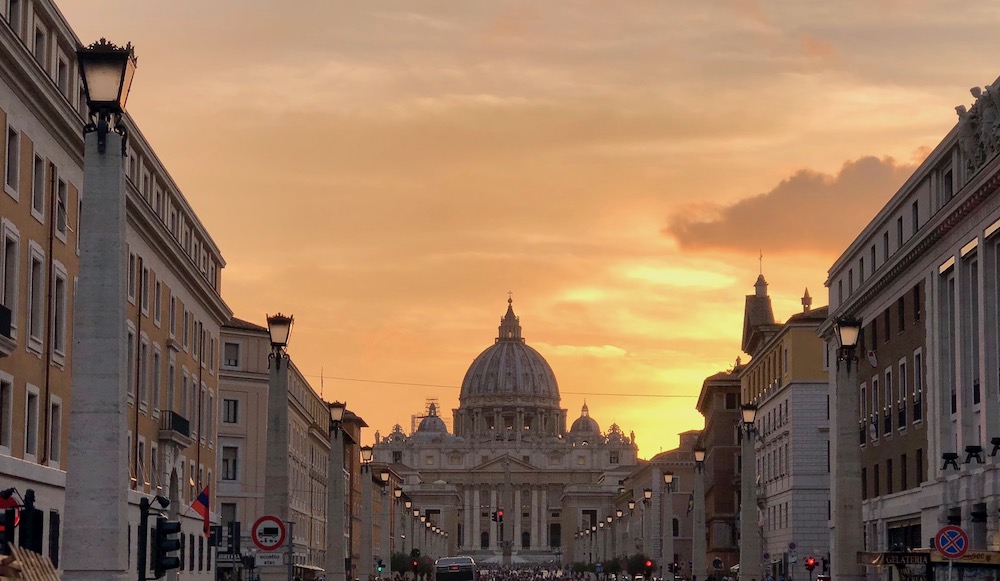 A quiet monastery is the perfect place to go back to after a day of sightseeing in bustling Rome (Phil Lynch ©)
How do I book?
Booking is easy! Simply visit www.monasterystays.com and click 'Search' or select one of the popular destinations across Italy, Austria or Slovenia. Follow the 1..2..3.. steps on screen to build and Submit your Travel Plan to us. Our skilled, multi-lingual customer service team works carefully with each booking to ensure your reservation is confirmed exactly how you want it.
Monastery Stays then provides you with detailed documents to facilitate your checkin and help you get around your chosen destinations.
Please also visit our comprehensive FAQ section, where you will find answers to many more questions!
Want to visit Italy but not sure where to start?

Consider a Monastery Stays Classic Italy Tour

Fully escorted tour covering the best of Italy
Safe & secure with outstanding service & top local knowledge