The perfect alternative to Venice
Vicenza Accommodation – experience authentic Vicenza with Monastery Stays

Albergo San Raffaele (VEV138)

Vicenza, Veneto

From €27pp/n
Many of you may have heard of Vicenza, or been lucky enough to visit this gem in the Veneto region of Italy, for those that have not and are currently reaching for a map…

Vicenza is approximately 60 kilometres (37 mi) west of Venice and it is also an ideal city to enjoy an amazing Monastery Stays experience.
For plenty of reasons, no trip to the Veneto region is complete without having been to Vicenza.
Vicenza is one of the most important architectural heritage sites in Northern Italy and has often be referred to as the 'Venice of the Mainland'.
A visit Vicenza will provide you the opportunity to admire modern architecture in its earliest form, including the masterpieces of a genius of the Renaissance, Palladio. The beauty of this amazing city is contributed largely to the works of Palladio and the locals are extremely proud of their heritage.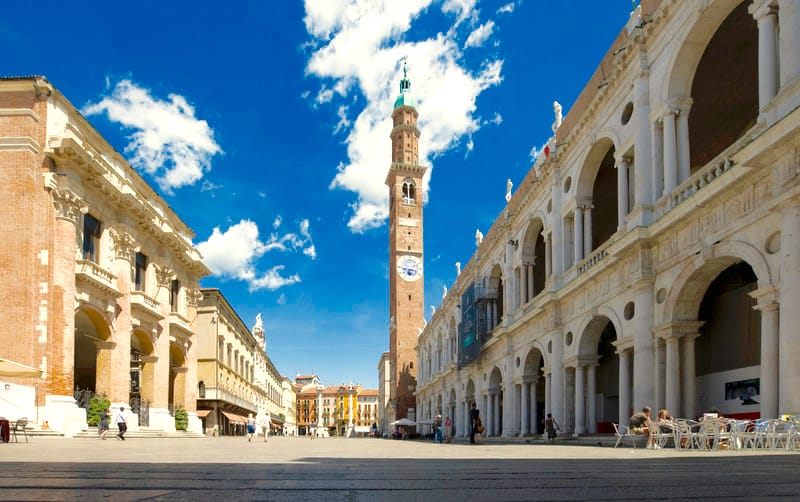 "Only by experiencing these buildings can one appreciate their value, because they fill the eye with their true greatness and presence, and satisfy the spirit with the beautiful harmony of their dimensions."

J. W. Goethe on Vicenza
Discover why Vicenza is regarded as an architectural jewel and open air museum, captivating those who take the time of linger and visit one of the gems away from the common tourist trail.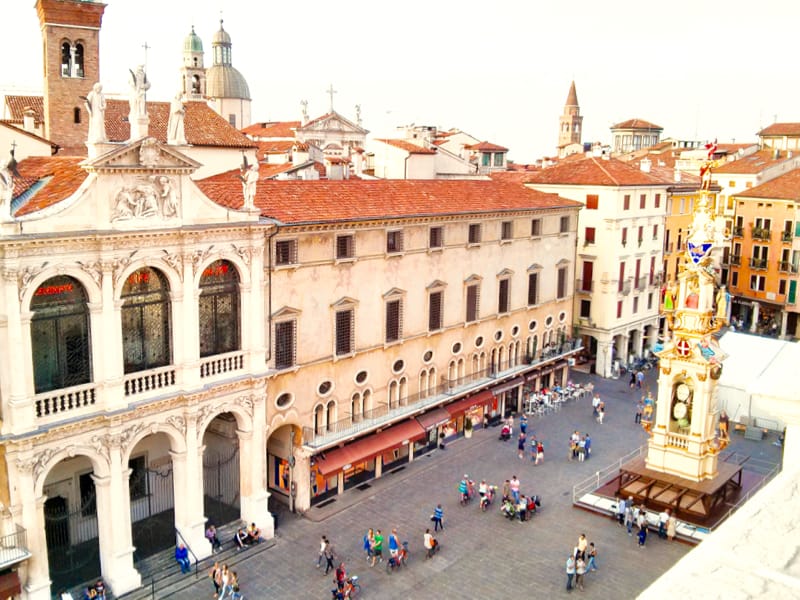 Why Visit:
Vicenza's precious historical centre can be visited on foot. Which makes a Monastery Stay at Albergo San Raffaele (VEV138) your perfect base from which to explore.
Take day trips to Venice. You are just one hour via high speed train direct to the heart of Venice and the price of a one-way ticket is around 7-9 Euro. Get away from the hustle and bustle of Venice in the evening and walk down to a local trattoria for delicious and more importantly well priced, local dishes!
It is the perfect experience, to feel like a local. Not having the hordes of people that you might find in Venice, Vicenza offers you an authentic local feel, immersed in historic, beautiful surrounds.
You are ideally located in the heart of Veneto. You have a few days to enjoy in Veneto… but you would like to see it all. Then Vicenza is perfect, as your hub in the Veneto region. You are right in the middle of Verona and Venice and a one hour train ride to Bologna to the south or the stunning mountains to the north!
Experience the local flavours. You cannot leave Vicenza, without having tried Bacalà alla Vicentina a local speciality. Risotti are also a must try in Vicenza, as are the white asparagus in Bassano, delicate black porcini mushrooms from the Berico hills, Asiago cheese and the delicious Lumignano peas…. and we could go on!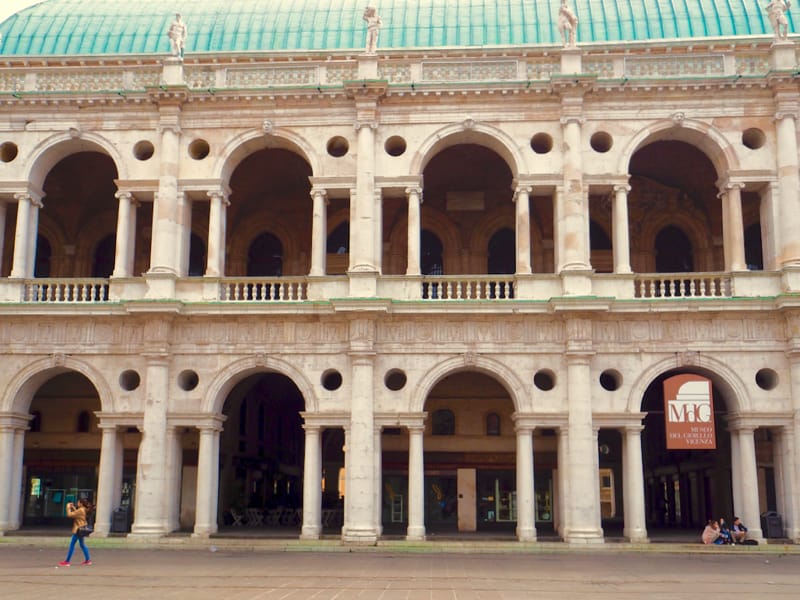 What to do:
There is plenty to see and do! Two important things to remember when visiting Vicenza – bring comfortable shoes (walking this city is a must!) and your camera.
Explore the heart of Vicenza, starting from Piazza dei Signori. This Piazza (Square) marks the historical center. Park yourself at a cafe and immerse yourself in the day to day life of Vicenza and then set off to explore some the most important heritage sites.
As with all Italian cities, the Basilica of each city is a 'must see' and in Vicenza it is no different. Basilica Palladiana is regarded as an architectural masterpiece, as Palladio had the incredible intuition to enclose Palazzo della Ragione (which dates back to Gothic period) in a Renaissance-style building.
Just across from the Basilica Palladiana, explore another of the Palladio masteripieces – Loggia del Capitaniato.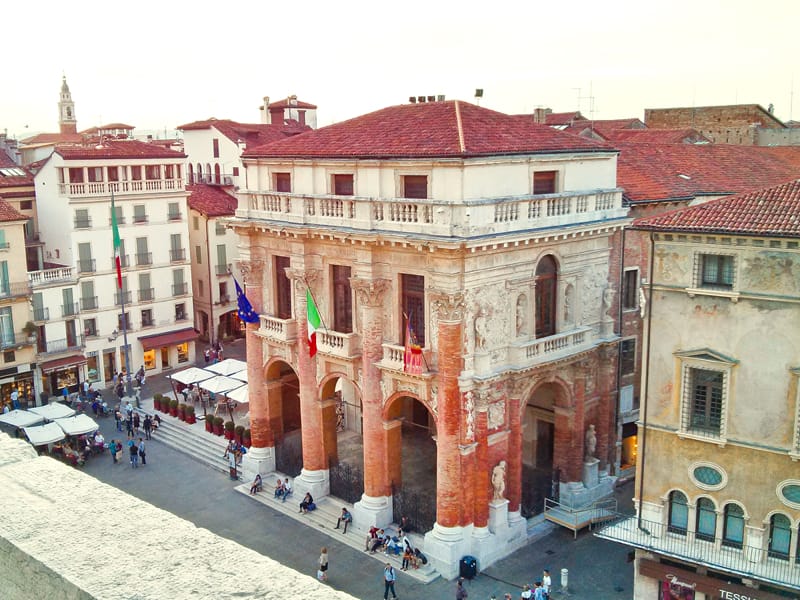 There are many more sites to discover in your walk around the Vicenza – Teatro Olimpico, Villa Capra (La Rotonda); Basilica San Felice e Fortunato; Villa Valmarana… just keep wandering around another corner!
"The Teatro Olimpico is one of the cultural wonders of the world, and justifies a visit to Vicenza on its own. Plays and concerts are still performed here, making it the oldest functional indoor theatre in the world"

Tim Pozzi, columnist for The Sunday Telegraph Travel
Whatever it is you are looking for, guest house – Albergo San Raffaele (VEV138) – and their amazing staff are always happy to provide local tips and tricks to see the best that Vicenza has to offer.
So, if you are looking to spend some time exploring the wonderful sights and delights of Veneto, there are alternatives to Venice, put Vicenza on your travel plan today!
Click here to plan and book your Vicenza Monastery Stay or Contact Us for more information