Monastery Stays in Guide Books
Lonely Planet




"Some Italian convents and monasteries let out rooms as a modest revenue-making exercise and happily take in tourists... prices tend to be quite reasonable. www.monasterystays.com a well-organised online booking centre for monastery and convent stays."




National Geographic Rome


"To get a taste of this tradition and see the Eternal City froma different vantage point, stay in a convent or a guest house run by a religious order... Accommodations range from simple to quite luxurious.. you will find comfortable beds, newly renovated private bathrooms, and, in many cases, a hearty breakfast. The following website will be of help www.monasterystays.com


The Blue Guide, Italy




"Monasteries and convents in Rome are an excellent option for good-value accommodation in the city, particularly as some of the buildings are located in central positions that rival many hotels. Each property is individually run, and all offer clean, basic accommodation, many with private bathrooms. Monastery Stays offer an online booking service."




Rick Steves' Europe


Monastery Stays: Booking service for monasteries and convents in Italy
Listed in Rick Steves' Favourite Links

Television
Italian Accommodation made easy!
Getaway - the award winning travel show takes you to Italy to experience this authentic slice of culture and history.

Shown on the Discovery Channel, local networks and inflight entertainment through out the Asia Pacific region - we are sure you will enjoy this article.

100's of monastery & convent guest house lodgings throughout Italy are now easily booked with dedicated specialist service at www.monasterystays.com

Imagine your next trip to Italy, don't stay in a 'plain' hotel, convent and monastery accommodation gives you a true experience of Italian life...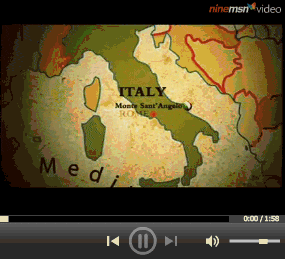 Online Video
The New York Times
Frugal Traveler: The Grand Tour
Fantastic budget travel feature. New York Times Frugal Traveller stays at a convent and explores Rome.

No Frontiers
RTE Ireland Travel Show
The popular Irish Travel show explores Rome on a budget & features one of our guest houses.

Audio Slide Show
Room for a soul
Away from the hustle & bustle of big cities, you can experience a true slice of Italian life.
Publications
Deciphering the Code




How to find your way around Venice




Canals, Rio, Fondamenta and all those bridges... a few tips to finding your way in magical Venice




Monasteries & Convents in Italy




What is it like staying in one?




Open to all, experience a true slice of Italian life.




Monasteries & Convents in Italy




Great for Women Travellers (& men!)




A warm, safe, friendly welcome. Plenty of single rooms make Monastery Stays a great option for solo journeys.




A Seasonal Perspective




Visit Italy in Winter - it's magical




No queues, time to immerse yourself in the wonders of Bella Italia




The Monastery Stays Story




Convent & Monastery Accommodation made easy




An Old story told a New, what brought Monastery Stays to the web




Cruise into Italy




The ideal complement to your Mediterranean cruise




With ports around the coast, a Monastery Stay is a great way to start and finish your cruise.



News Media
Weekend Australian




Heavenly Beds - A monastery stay in Italy can be surprisingly comfortable and affordable




The location is central, the desk and dining staff are friendly, the ensuite room is clean and the price is right. Those are the constants of our monastery stays... We choose to book via Monastery Stays, which takes the hassle out of the process... a user friendly website... simplified the booking and payment process. Part of the service is a detailed set of instructions to reach each location, which is particularly worthwhile...




Los Angeles Times




Booking rooms in an Italian monastery or convent




Monasterystays.com helps you find your inner monk, whether you are planning a pilgrimage or simply taking a vacation to Italy... What's hot: There are hundreds of Italian monastery and convent accommodations to choose from... Art and history aficionados will feel as though they"ve gone to heaven, and solo travelers will appreciate the single versus double pricing.




guardian.co.uk Travel


Family holidays for less
Get them to a nunnery


Cities are eye-wateringly expensive for families, and Italian cities are even more so than most. The smart answer is to check into a convent or monastery... Monks and nuns across Italy welcome families...Another plus is that they tend to be located in some of the most beautiful sites in town.




CNN Travel




Italy: 6 ways to spend the night




The Monastery: Observe the rules & earn bragging rights ... guests of all faiths (or none) are welcome... To avoid language barriers or wire transfers, use the booking site monasterystays.com...




Sydney Morning Herald




Convents a good option for budget traveller




Motherly innkeepers, spick-and-span bathrooms, some of the cheapest room rates in town plus... guests at convents get a good deal in Rome, where modest hotels can charge upward of $190 a night for a double... telephone arrangements can be difficult due to language differences and time zones... Monastery Stays... lists monasteries and convents around Italy.




Toronto Examiner




Monastery and convent hotels offer romantic locations at low prices in Italy




For a true taste of Italian life at a bargain price, why not consider a genuine monastery or convent for accommodation on your next visit to Italy? Monastery Stays is a unique booking service that allows you to choose among hundreds of rooms operated by monks & nuns. Low rates and great locations make staying in a monastery a very appealing option.




The Times, Travel




Hear the Pope's new album in Tuscany




Monasteries and convents line the route of the Via Francigena... and can be booked through Monastery Stays. A picturesque route through San Miniato and San Gimignano, with a unique experience.



Articles
ItalyLogue




Italy Monasteries Website Makes Booking Easy




...budget beds can be found in many of the monasteries and convents in Italy which have opened their doors to modern-day travelers... Monastery Stays serves as the middle-man between you, the traveler, and the monasteries and convents in Italy - they'll take care of answering your questions so you don't have to worry about contacting the monastery or convent yourself (or worry about speaking any Italian!)




Wandering Educators




Monastery Stays: A Unique Accommodation Choice in Italy




While traveling, we try to get off the beaten path... Imagine my surprise when I found out about Monastery Stays, which is an accommodations booking service... for lodging in authentic Italian monasteries and convent guest houses... When you see these gorgeous, historic monasteries, you will just be so excited that you will actually get to STAY THERE!




Women-on-the-road.com




If You're Tired of Noisy Rooms, Why Not Stay in a Monastery?




...there are plenty of great reasons to stay in a monastery... some are obvious, some less so: they are cheaper than hotels; you'll get a welcome break for the hustle of the road; they're peaceful - and you'll leave more serene; you'll be part of a community, if you want to be; and your surroundings will probably be cleaner than you're used to.




Condè Nast Traveler on concierge.com




Monastery Stays in Italy




There is now an easy-to-use booking system for monasteries, convents, and other places run by religious orders in Italy. Go to Monastery Stays and see what they have to offer. It makes booking easy, as they do all the work for you.




dolcevita




Accommodation in Italy: monastery stays




Monastery Stays ... brings together a lot of convents in Italy, with the selection based on whether the facilities including private bathrooms, evening opening hours and additional services such as parking, heating etc... Prices are quite reasonable



Radio
On Air
Stephanie Abrams
"Stephanie Abrams, nationally syndicated radio travel talk show host .... is recognized as an expert in the travel industry and has been named to "Travel Agent Magazine's" list of the "100 Most Powerful Women in Travel."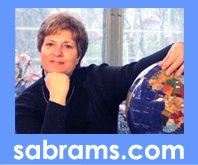 Travelling Feet
August 02, 2008
"How to visit Italy spending less on accommodations that are historically priceless!..."
Travel with Stephanie Abrams
August 10, 2008
"How to enrich and enhance your visit to Italy with stays in monasteries that are unique and range from inexpensive to luxurious!..."